The world contains two kinds of watch enthusiasts; collectors and users. This of course applies to a great many hobbies, my personal social circle for example contains collectors of cameras and photography equipment, and a few ex-collectors, who woke up to the realization that cameras can be used to take pictures, too.
When it comes to watches, it is incredibly easy to fall into the quagmire of collecting, and I do note some of these obsessive characteristics in myself, as well. As with any other hobby, one needs to pay their dues with watches; but luckily, the amount is something you can affect.
One of the ways to control your collection is to figure out your personal taste in watches – which does tend to fluctuate constantly, damn it – through vintage-watches. As a general rule, used watches over 30 years old tend to be in a very affordable price range for those on a tighter budget. They are also rather easy to get rid of – or if not, due to the affordable price, it isn't such a shame if they end up in the back of the drawer.
Things to Consider when Buying a Vintage Watch
When buying used watches, you will inevitably run into a pig in a poke situation; how do you know if the watch even runs and if it will immediately require some lengthy and expensive servicing? Really the only way to avoid these situations is to only buy from reputable sources, the kind that have documentation on maintenance and service the watches have undergone. This will ensure the watch provides you with years of carefree use.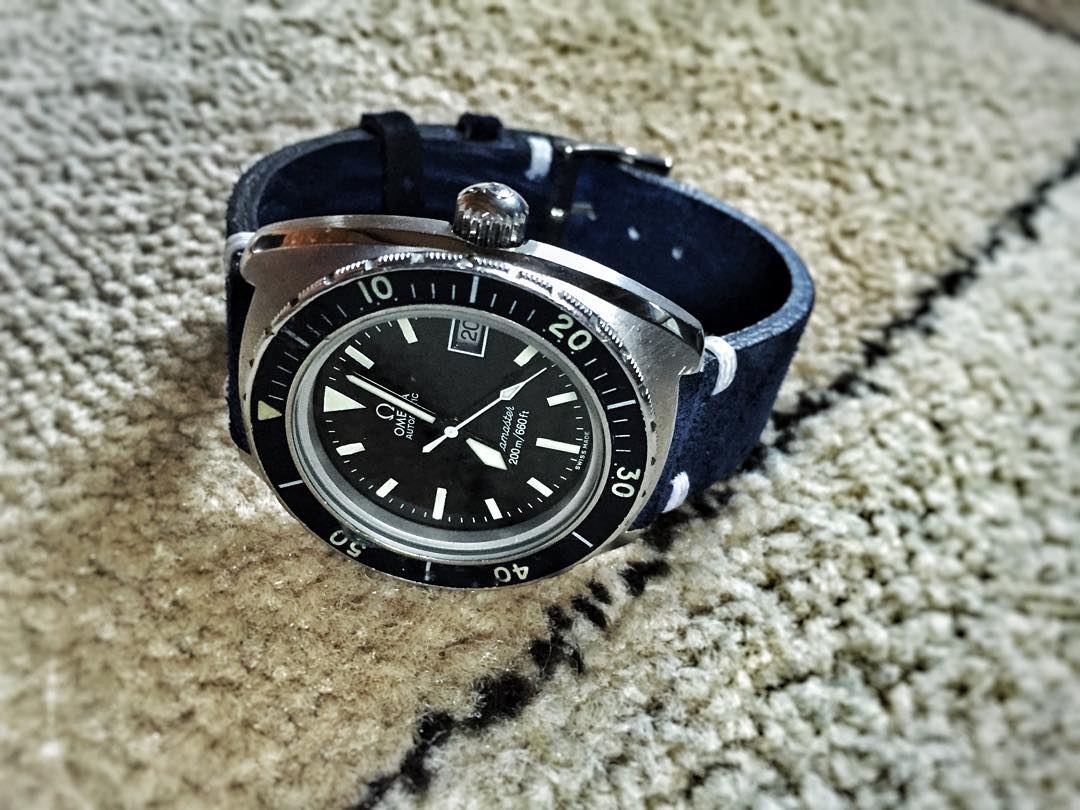 A good place to buy vintage watches is a local dealer who is, or employs, a skilled watchmaker.
Another good way to cover your behind is to arrange the trade at a reputable dealer's, who can check the mechanism and give an appraisal and asses the need for repairs. This usually costs a bit, but they will often discount that cost from any repairs you leave the watch in the shop for, after the deal.
Remember to check the spring pins! No matter how good the rest of the watch may be and how recently the mechanism was serviced, always check the spring pins. Nothing is as much of a disappointment as a watch that breaks because a spring pin, worth just cents, fails.
The third option is to just trust the seller's word and do the deal, after which you will want to take the watch to have a once-over by a professional. This is where the greatest wisdom of vintage watches comes in – a quality used watch is practically a forever piece – provided it has been maintained regularly. This is why the buyer should always be prepared for extraneous servicing expenses, which can climb into the hundreds of euros if the work done is more than just peeking under the lid.
Then again. If the purchase price was just a few coins, you might as well use the watch as long as it lasts and then get another one – unless of course the watch comes with memories attached, when you know you'll take it to the shop, no matter what.
A quality watch is always worth getting checked out and serviced, if only to make sure you have a return on the original investment, or even make a profit. And most importantly, a working watch is the best wearable watch!
Translated from the original Finnish by Jan Hoffman.