There's always demand for good luggage. Traditional suitcases are rather too bulky for trips just lasting a day or two, and most won't allow for swiftness while flying. These facts have been noted by multiple manufacturers and a market of so called weekend bags has arisen.
Personally, I travel mostly one-day or overnight trips. Day trips see my work briefcase house my laptop and an extra shirt and tie, in case of food or coffee stains. This doesn't work as well when you need to include full changes of clothes, toiletries and perhaps a camera, which I have usually ended up toting in a canvas bag, leaving me trapped with two bags.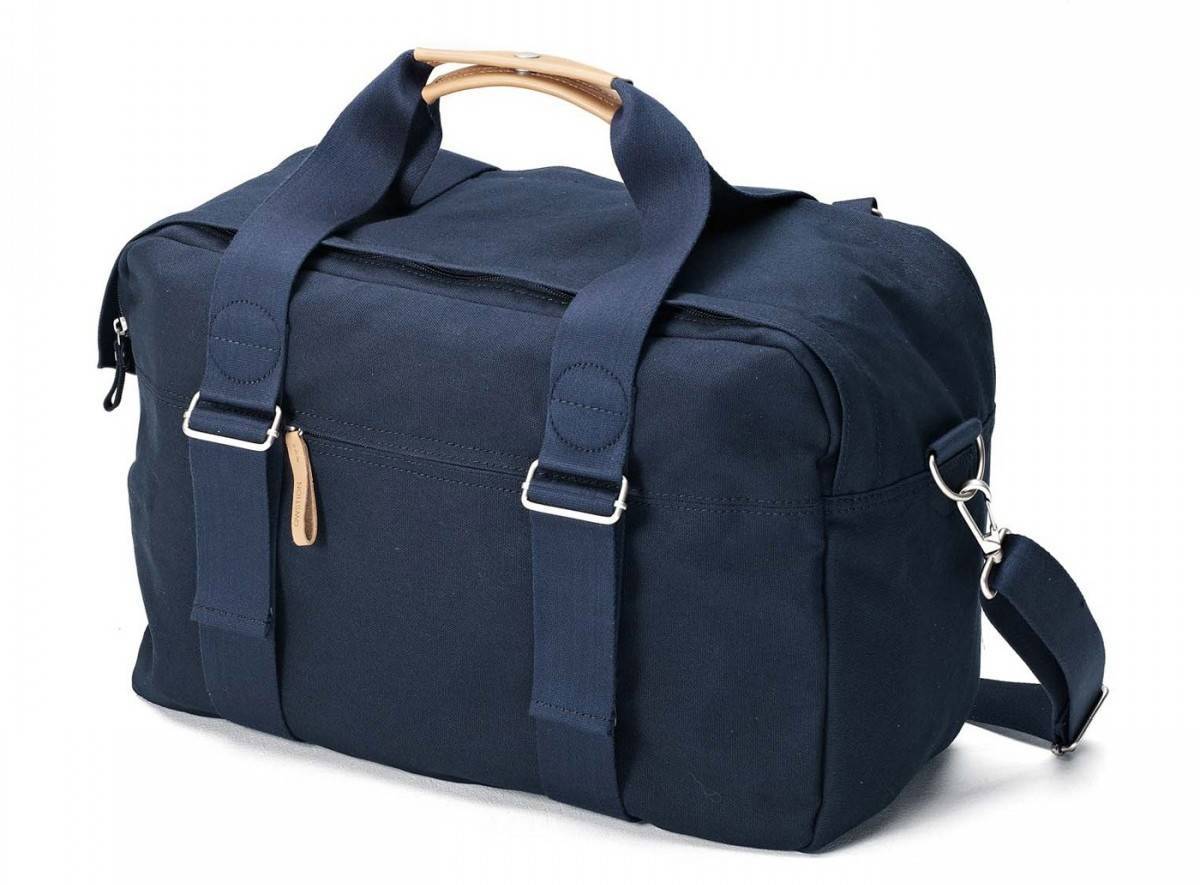 After struggling with the situation for a time, I ended up on the market for a weekend bag, and after a bit of research, my choice landed on the navy blue QWSTION Weekender. The deciding factors were style, versatility and the possibility of using it as the only bag on a trip. A reasonable price-tag and availability in Finland did also play a part.
QWSTION is a Swiss brand whose products are manufactured in a small factory in the city of Huizhou, in the Hong Kong district.
QWSTION Weekender
First impressions of the bag were positive. The construction is sturdy, with the bag being made of high quality cotton fabric with attention to details. Not a single piece of loose thread or scuffed button to be found. The first thing one notices about the interior is the number of different sized zippered pockets for storing a variety of things.
The pockets allow the storage of a sunglass case, watch roll, wallet and all your power cords in separate pockets. There's also an outside pocket for a water bottle, which may come in handy. There is an interior separation along the other long edge that will fit a laptop or binder, that will readily fit the Macbook Folio I have to protect my computer.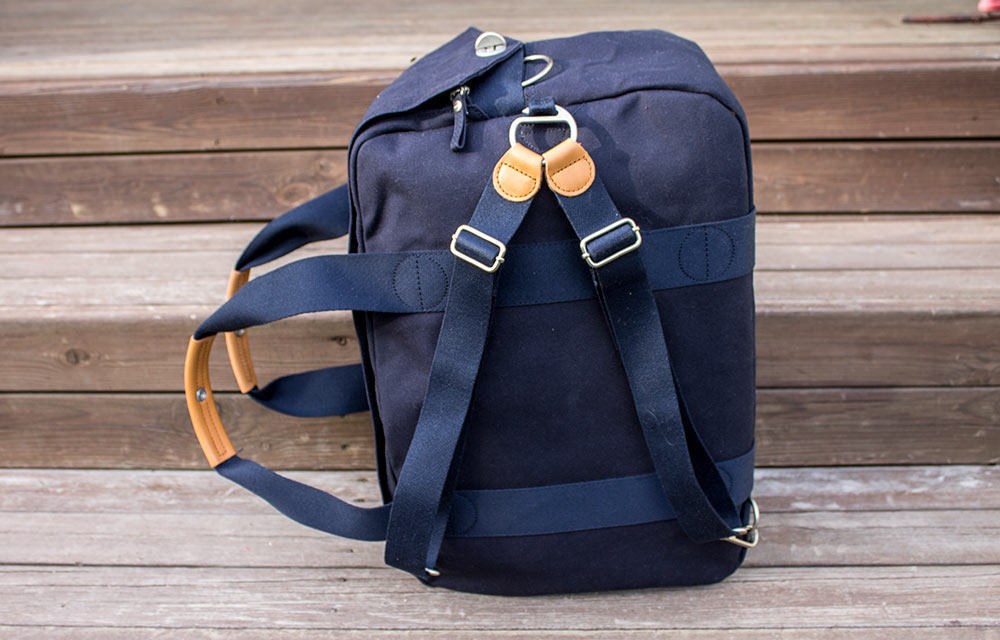 The carry mechanism has been thoroughly thought out and implemented. The shoulder strap can work in the traditional way, as well as be used as backpack straps, allowing the bag to be carried on the back. This is particularly handy if you are traveling by bike. The backpack mode is made even better with two snap fastenable cushion pads for the straps.
Positive User Experience
I've made about a half dozen trips with the bag now, and my experience is that the bag has earned its keep and fulfilled expectations with regard to functionality. The bag fits a pair of shoes, smallclothes, toiletries, towel, a change of suit including shirt, and a laptop and all manner of small items. When packing wisely, the laptop can be removed without disturbing the clothes. This is helped by the top opening all the way with the help of zippers on both sides.
A minor defect I noted was that the snap fastener on the carry handle wouldn't stay closed when carrying heavier loads, but would spring open. It's not really a big deal, since the bag is to be carried from both handles, anyway, but it might be pretty easily overcome by switching to a two-snap fastening.
If you're on the lookout for a stylish overnight or weekend bag that will serve as the only one you'll need to carry, the QWSTION Weekender is a good choice. It won't do as a suitcase for the whole family, due to its size, but will serve one person beautifully.
QWSTION Weekender bags are sold in Finland by the Mukama online store.